Online poker is growing popular as people realise that there is a way of making more money behind the screen than at the poker table. Online poker is one of the most appreciated hobbies in the world; the game is played regularly by celebrities and grandees. There is something about bluffing suckers, calling down huge raises and securing hard cold cash from the comfort of your home that makes online poker worthwhile and enjoyable.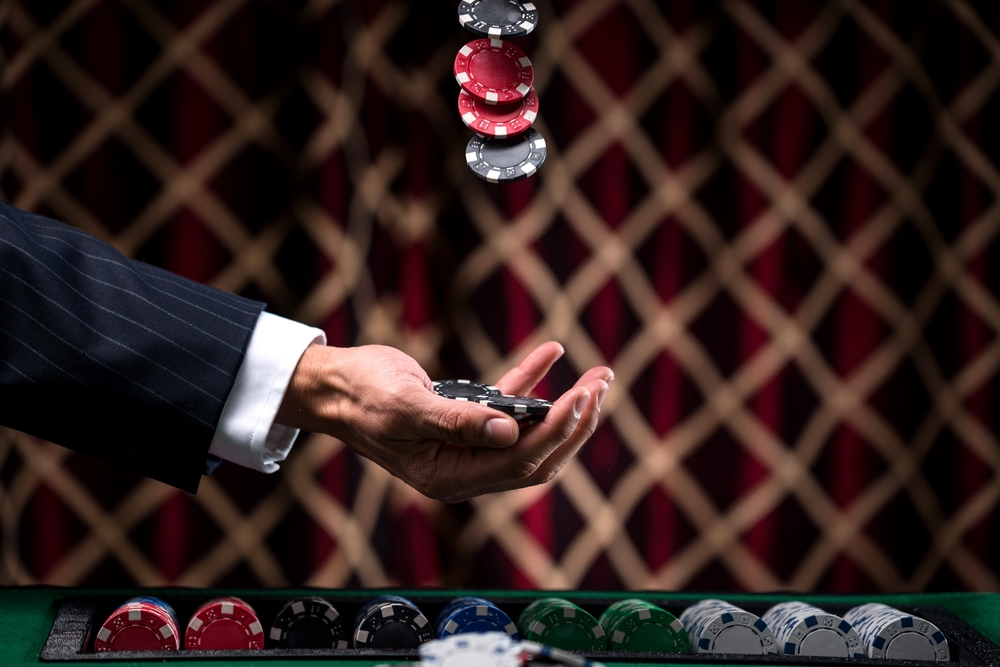 From the rise of online poker, came many money making opportunities. Among those well-liked opportunities, is Rakeback. If you are not familiar with the term, do not worry. Here is an in-depth guide to rake back in online poker, including how to find great deals.
A player may have to negotiate if the site they are using does not publicly offer Rakeback. In some cases, these 'negotiable' terms of getting a deal include a specific number of points or reward level. On the other hand, traditional Rakeback deals do not require status levels.
What is poker Rakeback?
Rakeback is a promotional tool used to keep high-volume and long-term players returning. Usually done on a monthly basis, players receive a portion of their rake refunded back into their account.
For example, if an online poker site offers 15% Rakeback for loyal players, it means that a player will get 15% of his total rake for a month.
When searching for a site with the best Rakeback deals consider the following:
Player volume
For a site to offer significant Rakeback, it has to have a large player traffic. If there are not many players, it means that the site is not big enough to offer maximum Rakeback. There is probably a bigger site with better deals to offer.
Poker Loyalty programs
The Rakeback loyalty programs reward players indirectly by awarding points exchangeable for bonuses, cash or other benefits. The rewards are players that play the most hands and spend a fair amount of time on the tables.
Becoming an online poker Rakeback 'expert'
Most online players start their poker journeys by playing for fun. They are not worried about things like Rakeback or bonuses. With time, players get more serious with their poker as they start looking into ways of maximising their profits, especially through rake back offers.To fully grasp the awesomeness of rake back, one has to understand rake.
Online rake is the percentage that poker websites take from every real-money pot. It is usually a small sum that depends on whether the pot has exceeded a certain amount (like a dollar).
For example, in a game that takes 2% of the total pot, the casino would collect £10 from a £50 pot.
For tournament players, the rake is similar to the tournament fees collected when signing up for an event. For example, a £25 tournament may be entered as £20 + 5. In this case, the £5 fee is the rake for the tournament.
For a player to survive the rake collected in every cash game pot or tournament, they have to be able to earn enough money to beat their rival.
Rakeback is the re-distribution of those funds (rake) to loyal partners. For example, with 15% Rakeback, you get 15% of your rake back from the games you have been playing in. Although the amount might look to be small, it can make all the difference between winning a profit and not, especially if you are just a break-even poker player.
The launch of Rakeback into online poker has led to 'Rakeback grinders.' These are poker players whose profits are wholly determined by the 'Rakeback rates.' Rakeback grinders generate lots of rake even if they lose money or break even.
For example, a Rakeback grinder who plays break-even for a year and makes £200, 000 in Rakeback will finish the year ahead £40,000 with if a 20% Rakeback deal is applied.
Types of Rakeback offers;
It is important to be aware of the terms and conditions of the deal before taking it because Rakeback deals are part of poker player rewards. Meaning, players have to attain a set number of points or reach a certain player level for the deal to work.
In this type of deal, you will not receive any reward for the rake generated in achieving the level set by the site. You will also be required to continually maintain this status, for you to keep your Rakeback deal.
Look out for 'cash back' deals. Although they appear to be Rakeback, they are just smartly rephrased. For example, the 'cash back' might be determined by the number of points earned. These points are then used in exchange for the cashback.
Offers that reward your cash back in the form of bonus dollars are mostly deceptive. To withdraw in such a deal, you have to play through the bonus a set number of times or earn a specific amount.
Be cautious about accepting Rakeback deals from online poker affiliate sites. Sites that set these deals, usually pay their players. However, some deals may be arranged without permission from the respective online poker room. Most affiliates cut down the Rakeback percentage, lower than you could negotiate on your own. When poker sites discover an affiliate is offering Rakeback, they proceed to shut down the affiliate's account and all the accounts that may have signed up through the said affiliate.
Do research. Since there are so many poker sites that offer Rakeback deals, make sure to do your homework.
Online poker sites want to work with high volume players that generate a lot of rake for the sake of staying in business. Try it out!