French roulette has slightly different rules from ordinary European roulette but vive la difference – because this is a great game!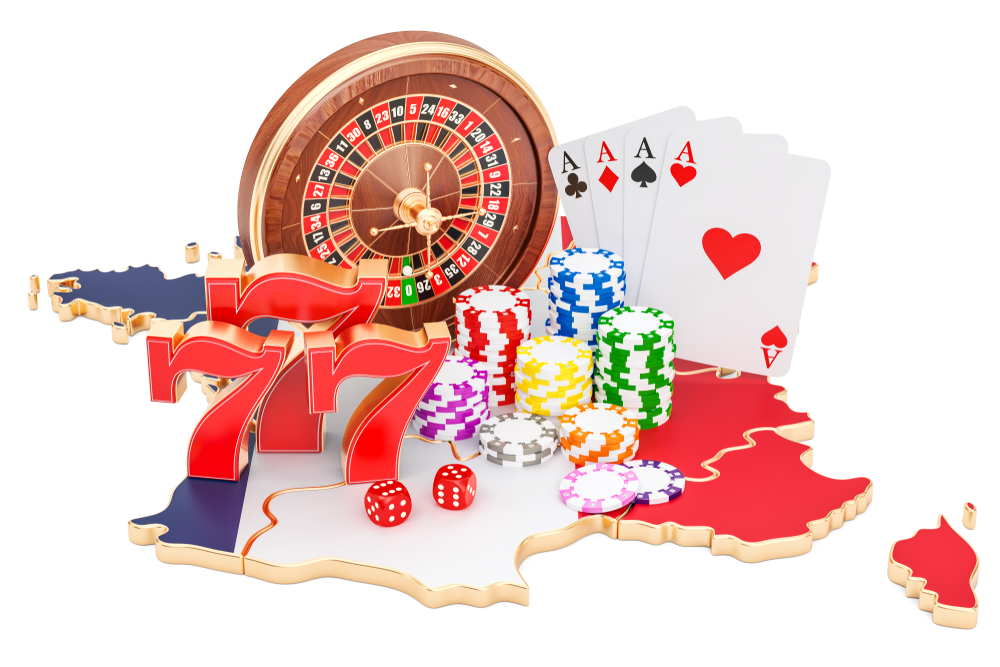 French roulette is based on the European roulette wheel which has one zero, whereas American ones also have a "00" slot. That makes American roulette more favourable to the house than European roulette. "La Partage" and "En Prison" are rules that apply in most French roulette, and as we'll see, they tip the balance even further in favour of the player and away from the house.
When playing via an online casino UK players may need to familiarise themselves with the French terms on the roulette wheel. "Pair" means evens and "Impair" means odds. Low and High are "Manque" and "Passe" respectively and of course red and black are sometimes labelled with the classic "rouge" and "noir".
The La Partage roulette rule
"La Partage" is French for "share-out" and it applies to evens bets. So those are bets on evens or odds, red or black, 1-18 or 19-36. If the ball lands in the "0" slot, the house takes half your stake and gives you back the other half – share and share alike!
The En Prison roulette rule
The "En Prison" feature means that your stake money could end up in prison – unavailable to you. However, it's not a bad type of prison because you can get out of jail, although it's not free – there's a kind of fine to pay.
If you've staked an even money bet (for example, you are betting on red) and the ball goes into the "0" slot, you can get half your bet back.
So far it looks a lot like the La Partage rule. However, with the En Prison rule you have another option when the ball lands on zero. You can keep all of your bet but it has to stay where it is for the next round. In a live casino, the dealer puts a marker down next to your bet, to show that it is "imprisoned" there. Or, you can get half your bet back and place your bet on the next round wherever you like (that's why it's a bit like paying a fine to get out of jail).
Which rule is the best for players?
Both of these rules lessen the house edge which is already lower in French roulette. They cut the house take from 2.7% to 1.35%. So both rules are good news for players. Many UK casinos prefer the En Partage rule because they think it's fairer to players.
Online live dealer French roulette
Online casino roulette implements these rules in the same way as they are used in land-based casinos. Many of the top names in online gaming have brought out versions of La Partage roulette and its close relative, En Prison roulette.
Some of these games feature live dealers. There's a real roulette wheel, and real dealer, and the action takes place in real time, filmed and streamed to the players via an online casino. You make your bet online and the dealer spins the wheel. Many different online casinos use a live feed from one of a small number of games companies, to deliver these games. So you may see a certain similarity in the presentation of the game at different online casinos.
When you play French roulette as a non-live game, you'll find the play a lot faster. In fact, in some games you can speed up or slow down the play using various controls.
The La Partage and En Prison rules make French roulette pretty much the most player-friendly version of roulette there is, so it's well worth getting to know the game – bonne chance!